Hogg & Hogg Branding
Established family-run estate agents Hogg & Hogg asked us to create a brand that was unique, modern and with a little different to the local competition. The new brand has been used on 'For Sale' boards, direct mail and a range of digital marketing.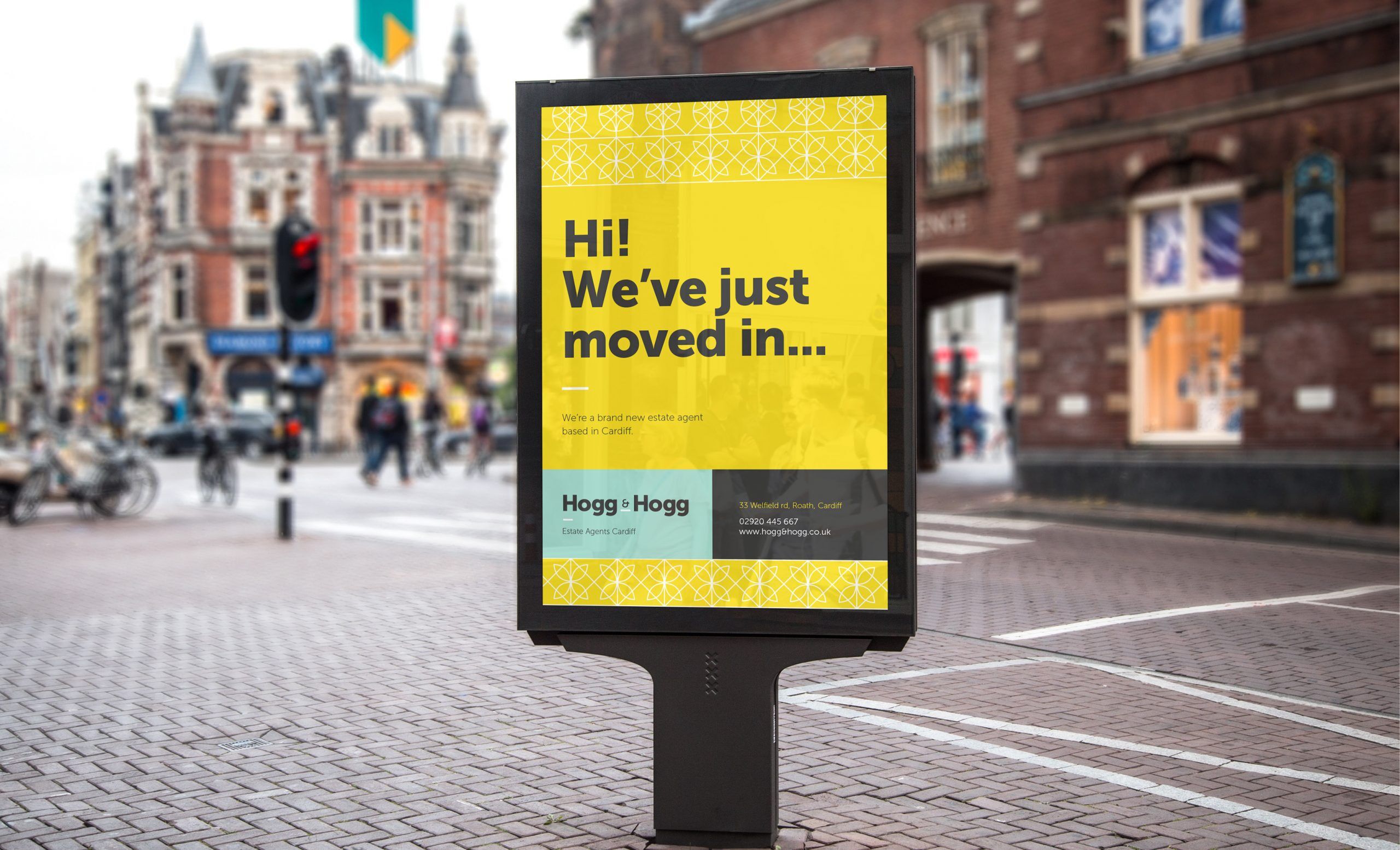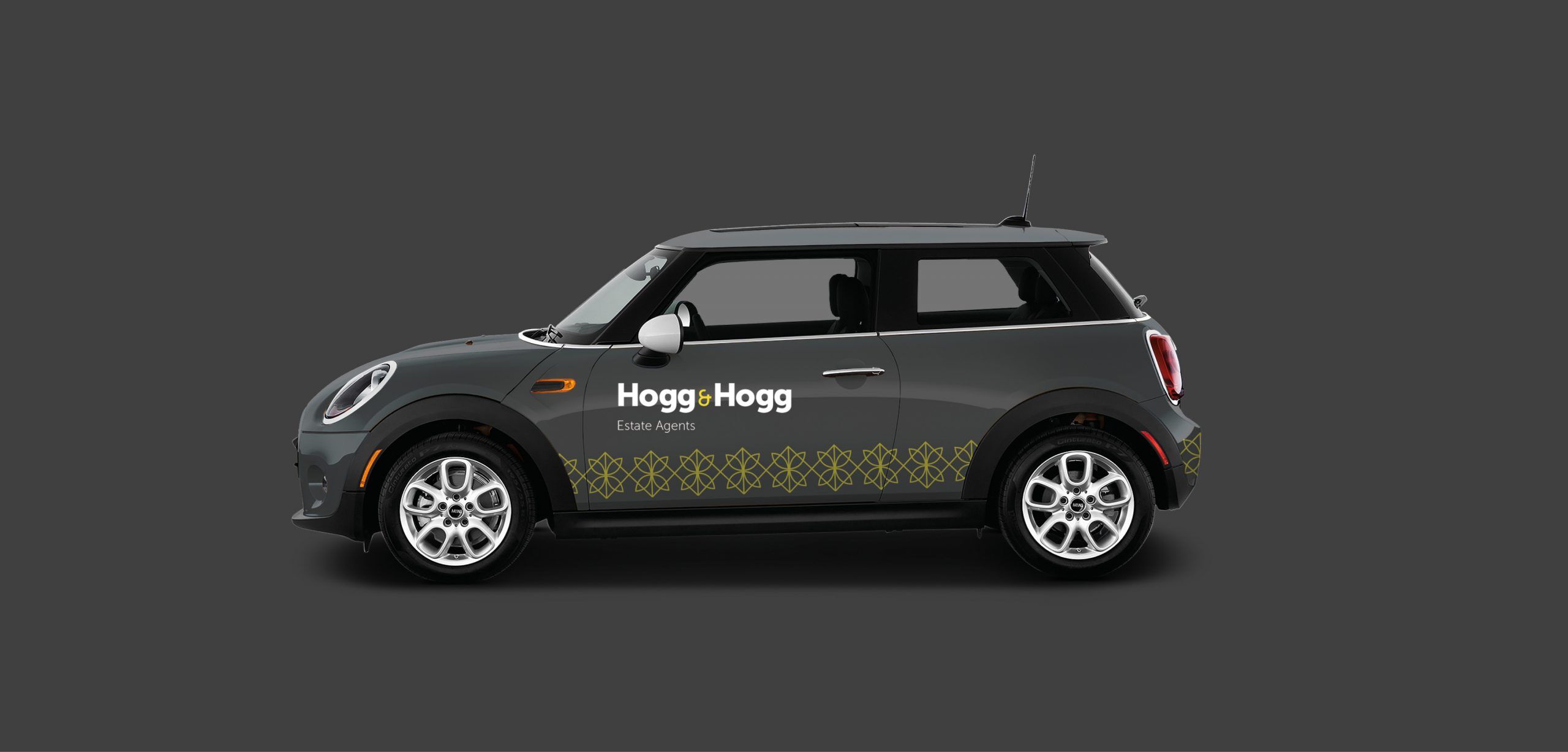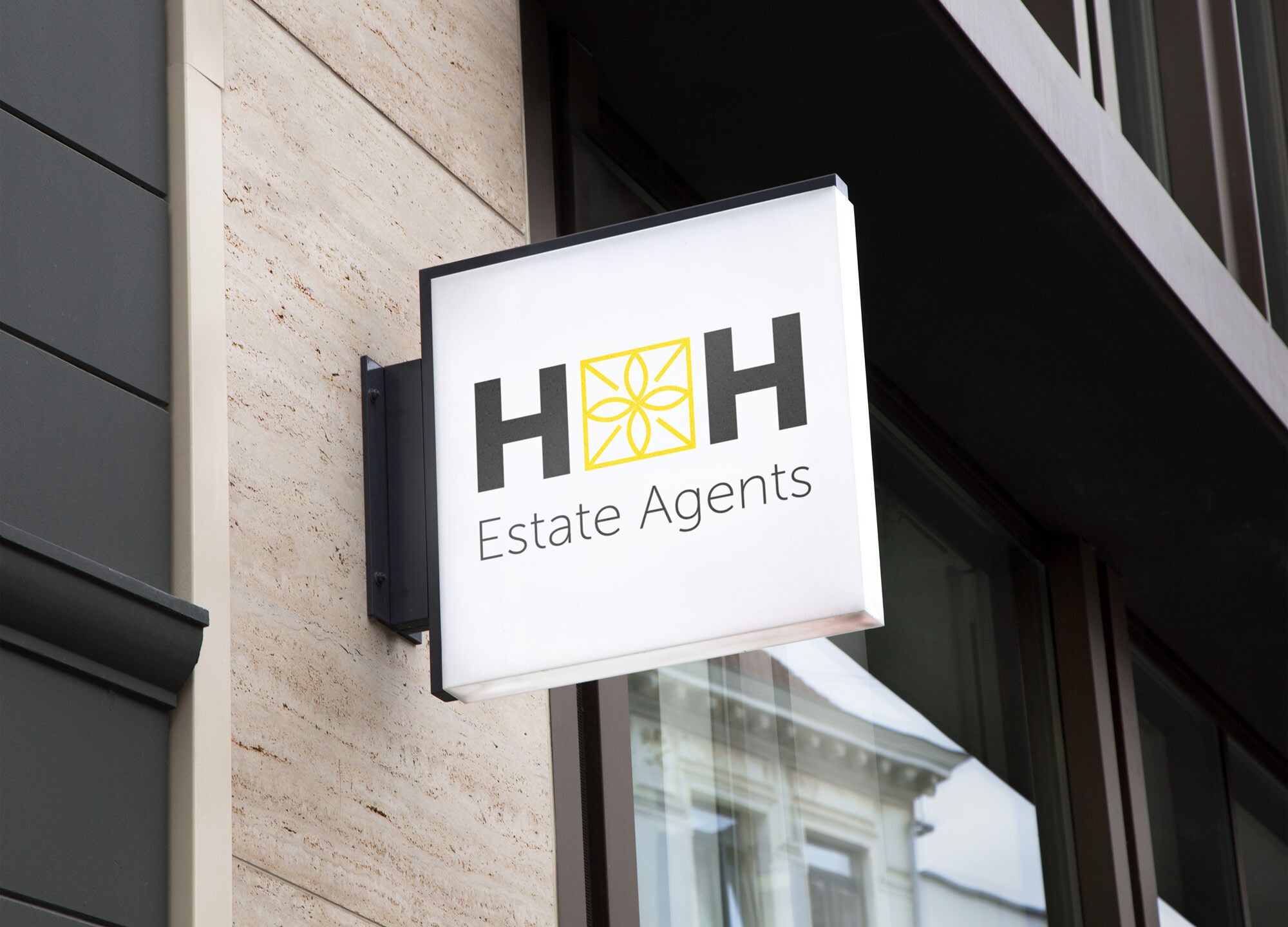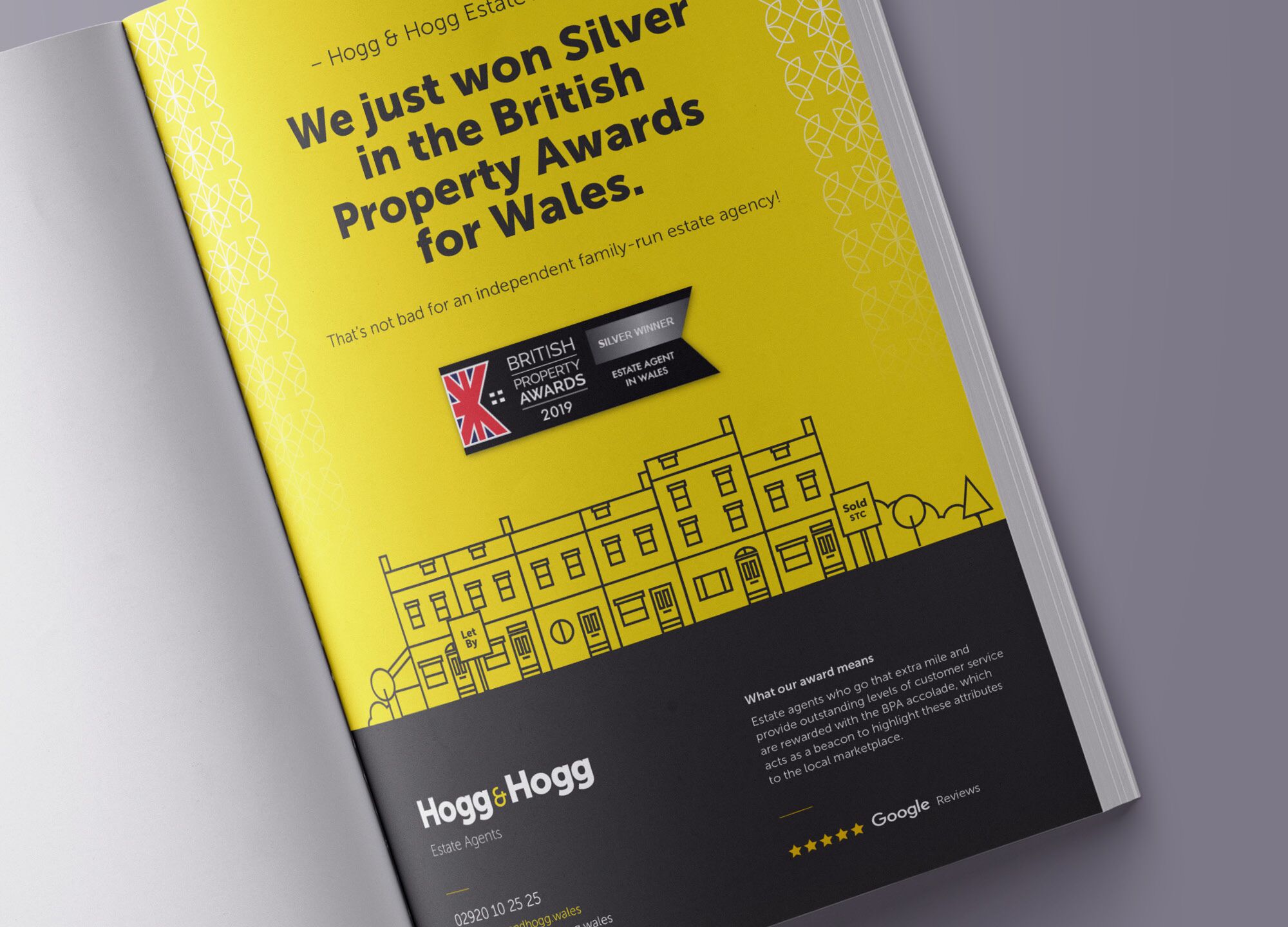 We took inspiration from vintage interlocking floor tiling and created a unique set of patterns that gives the brand its own visual language.
Ensuring the brand stood out from the countless other estate agents in Cardiff was key. We researched what colourways were in use locally and made sure we came up with something different.
We built a tone of voice that's personable and not 'salesy' or corporate to reflect the type of service the family-run business is renowned for.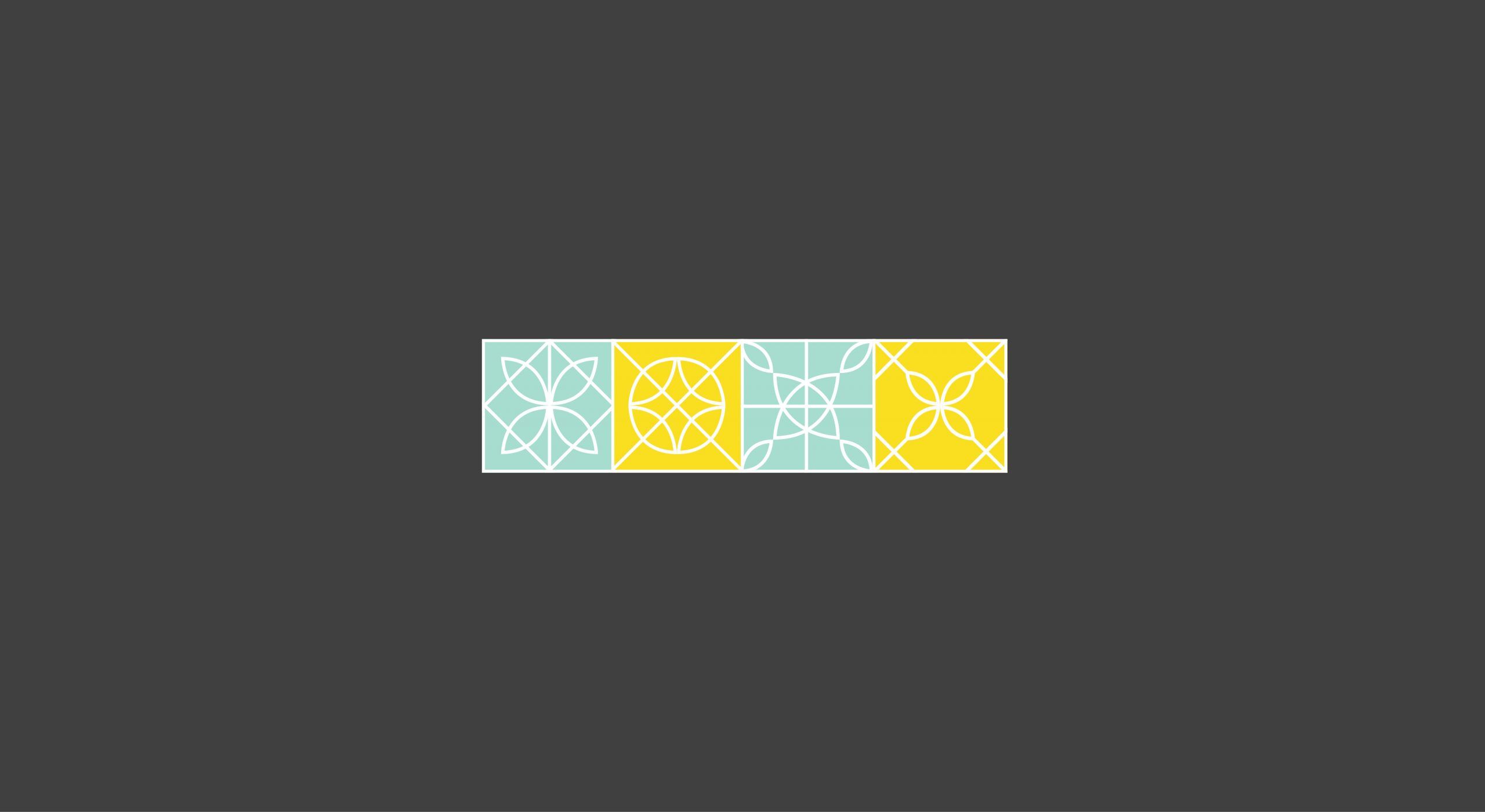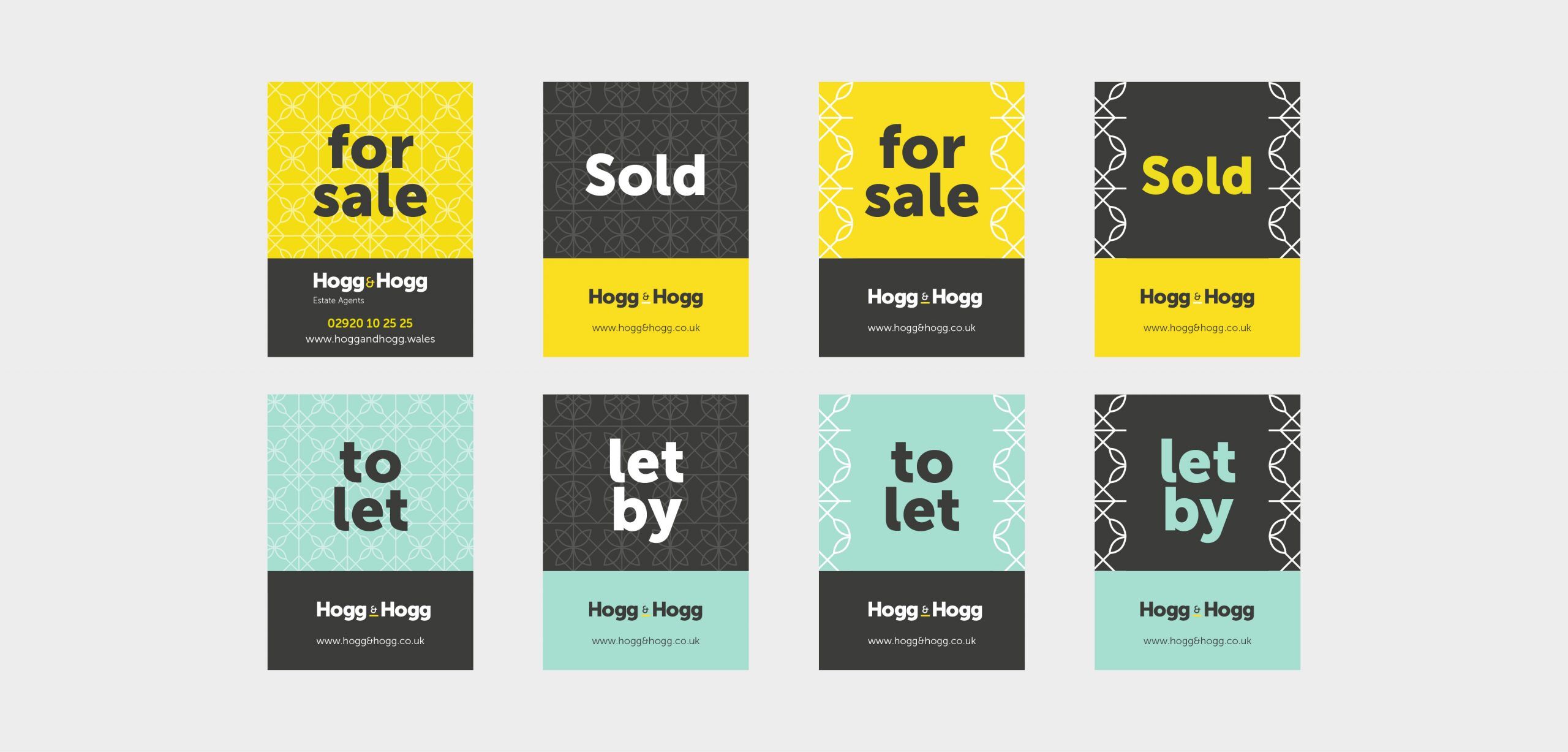 We designed and worked with a local supplier to extend the brand into their premises in Penylan. Illuminated backlit signage and a suite of illustrations were created to give the offices visibility and strengthen the brand appeal.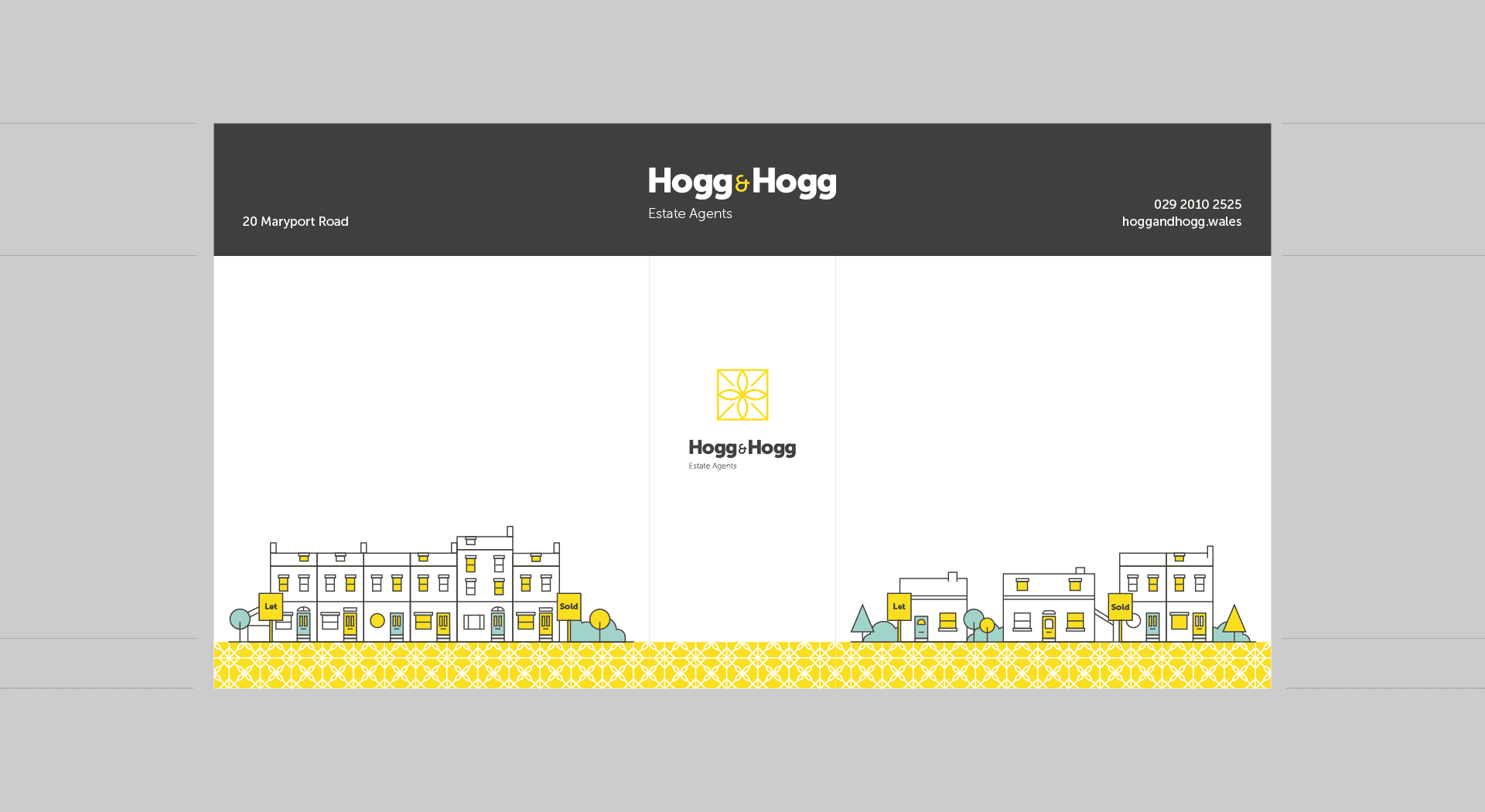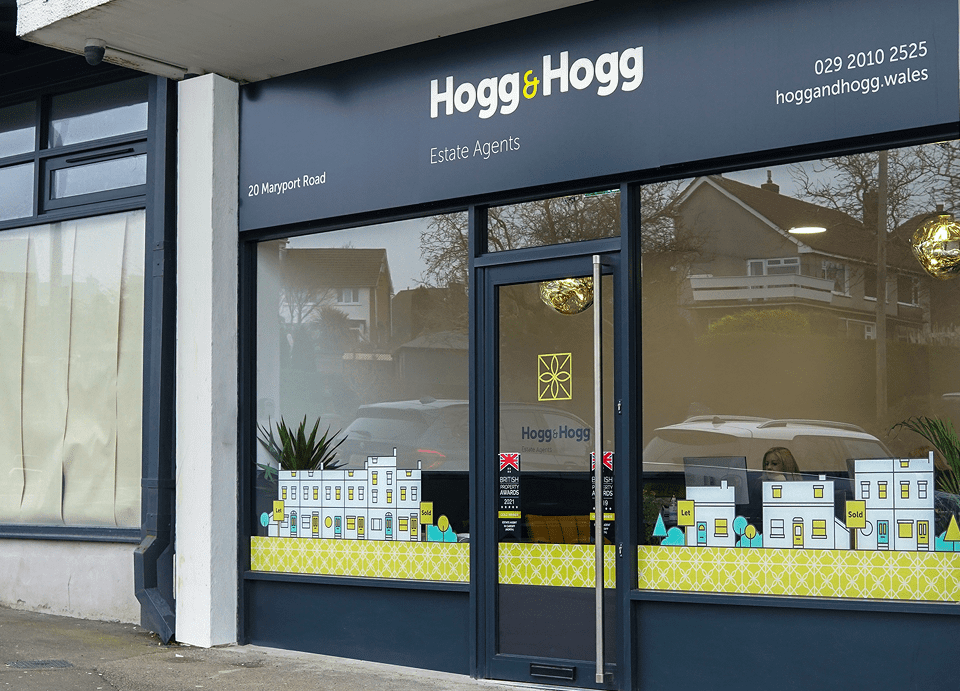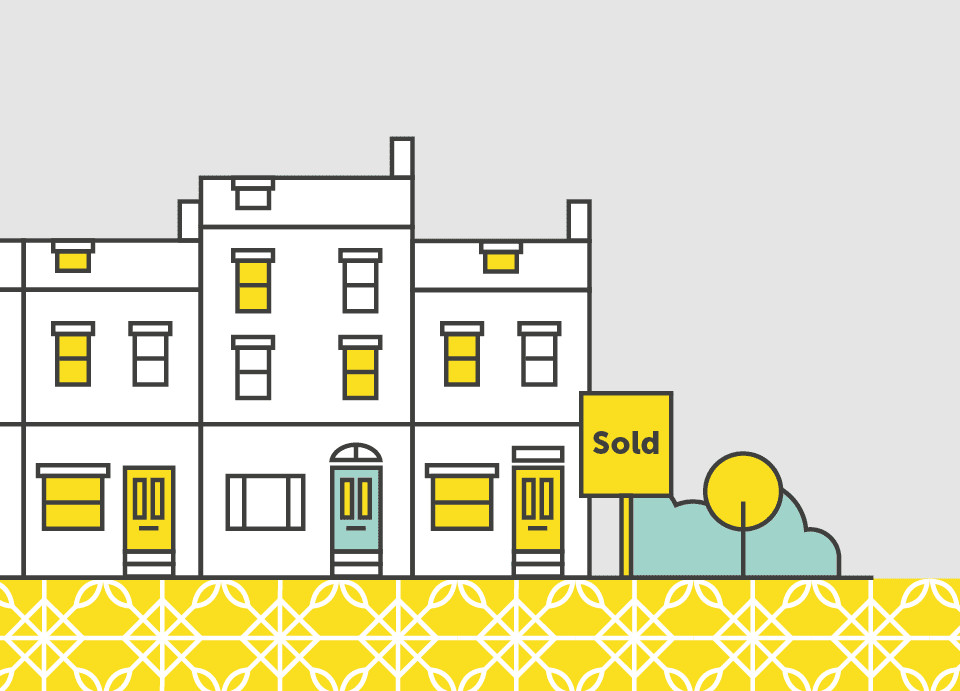 We expanded their brand and tone of voice through onto their social media platforms via illustrations and bespoke messaging.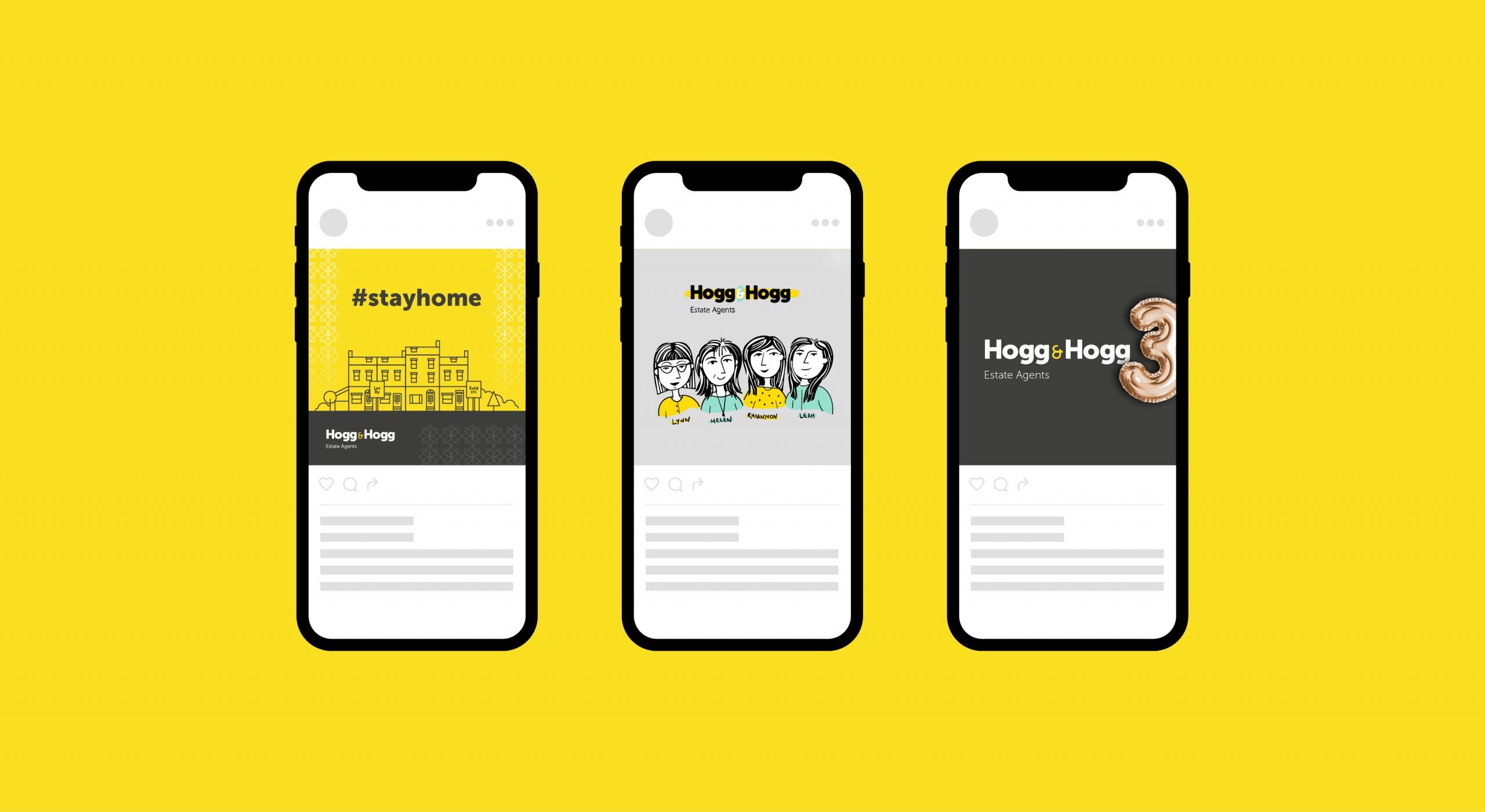 We could not be happier with the results – we think our branding is excellent! Also, we have no end of comments from people from all walks of life stopping us to say how great our branding is and how perfect the colours are. I could not recommend Sam enough. He listens, is spot on with ideas and is very personable.
Helen Hogg
/
Hogg & Hogg Estate Agents