Heaneys X Usice / Website design
Heaneys Cardiff needed a new responsive website solution that was reflective of the dark, warm, bustley and creative atmosphere within the resturant. It was imperative that they were able to update the website themselves, so we built them a custom Squarespace website that they could mange and update themsleves on a day-to-day basis.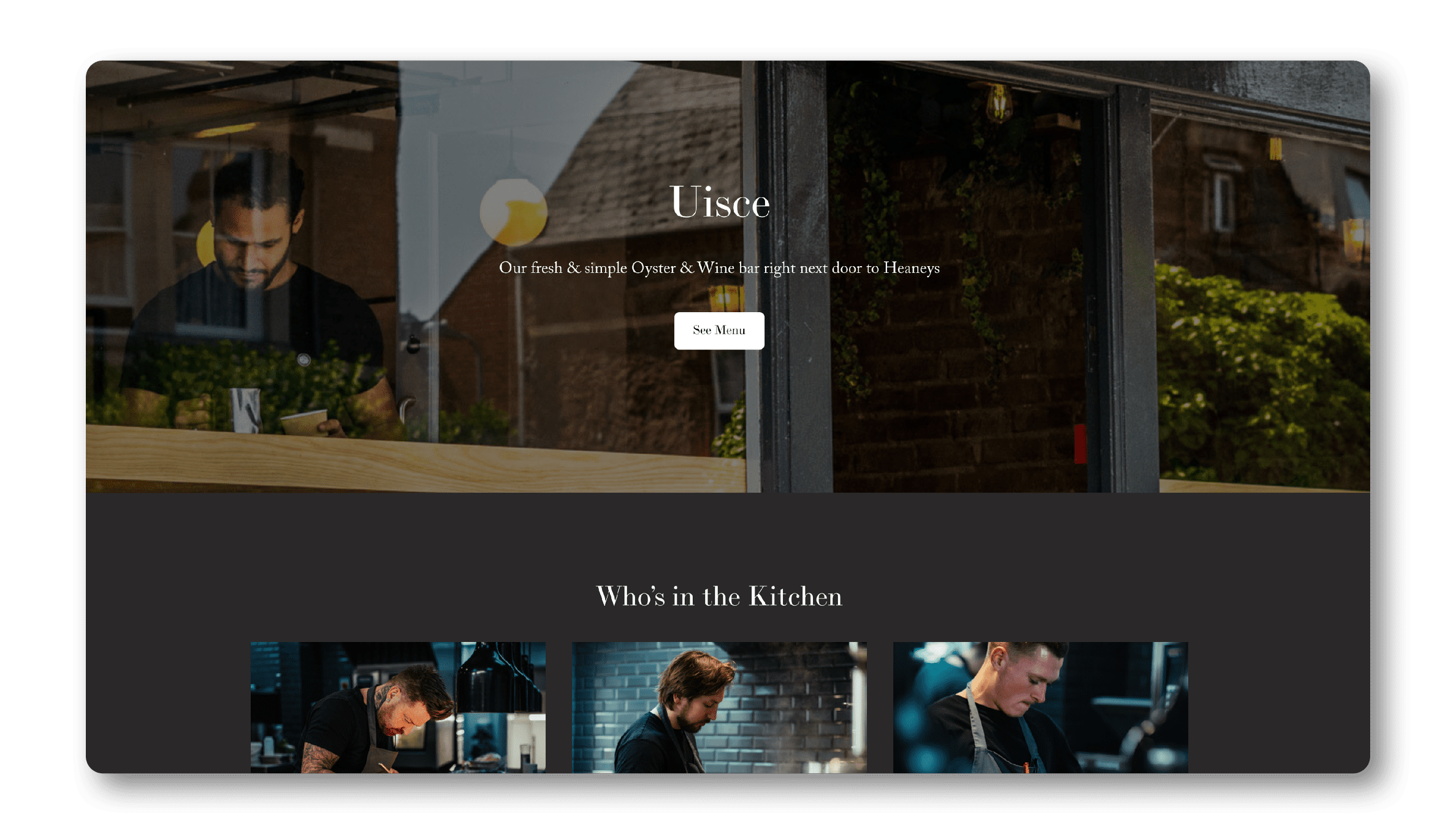 Tommy Heaney is a renowned chief, he's appeared on Great British Menu, and trained with some of the best chiefs in Europe including Richard Corrigan, David Everitt-Matthias, Ollie Dabbous and Nacho Manzano. Heaneys and Usice are testament to his experience as an accomplished chief, both premises have become cornerstones of Cardiff and the Pontcanna area.