Spookton Brew Co / Craft Beer Brand design
Craft beer brewer Spookton approached us before they'd even started brewing any actual product. They knew they wanted branding that had distinct appeal and stood out from their competition. The brand needed to speak to a younger audience, but not totally exclude its appeal to the older customer or people new to craft beer. We developed a tone of voice that was relaxed and liberal, and visual style that used the logo mark graphic style across the physical product range. We warped the logo to suggest it was floating on top of a beer.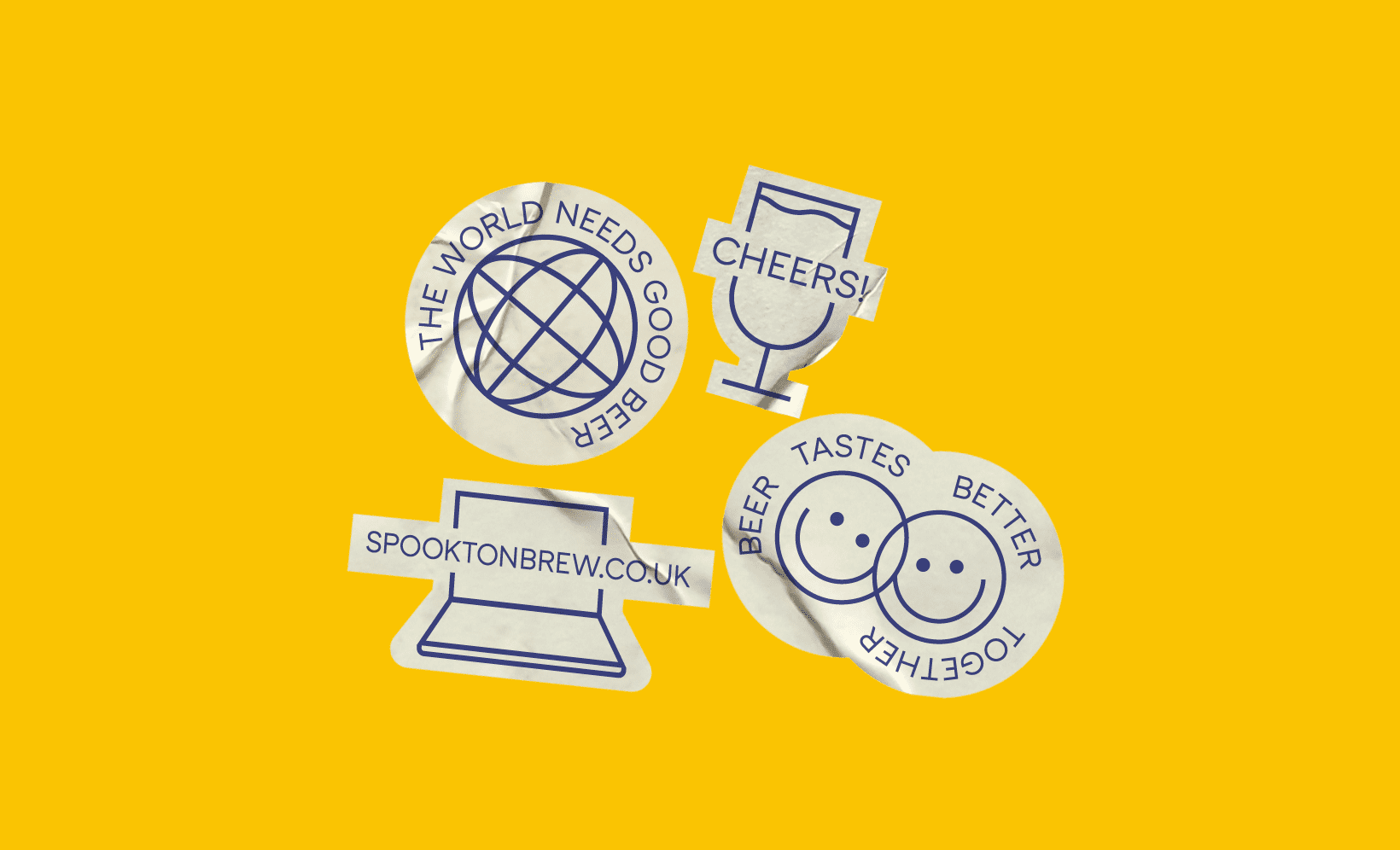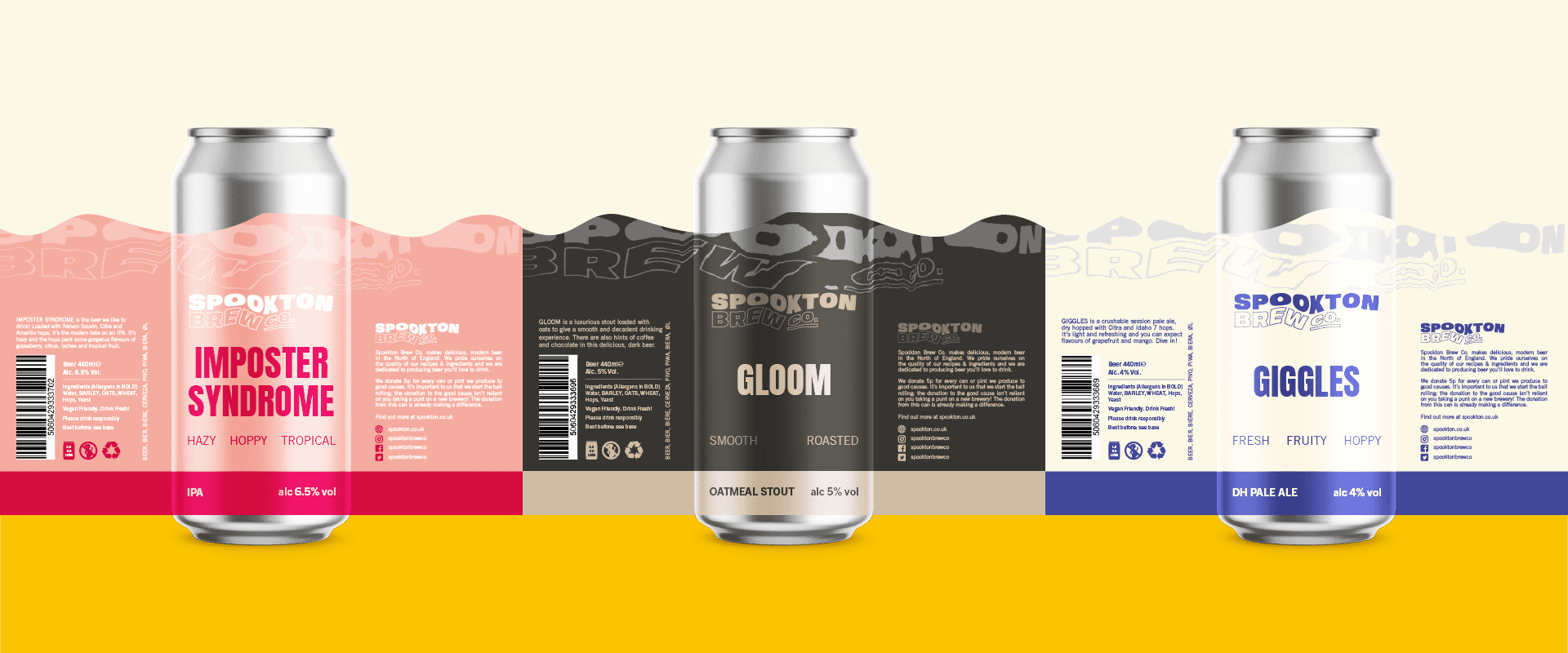 Spookton needed a can design that was useable for them in-house. They wanted to be able to alter the design as they expand the range – this created a more cost-effective process and eliminated the need to create a completely new design/illustration for each new beer.
Colour and name signified the beer range – customers can instantly see which beer they're choosing. The brand logo was also pushed to the centre of the design, bringing the product identity to the forefront and making the brand easily recognisable.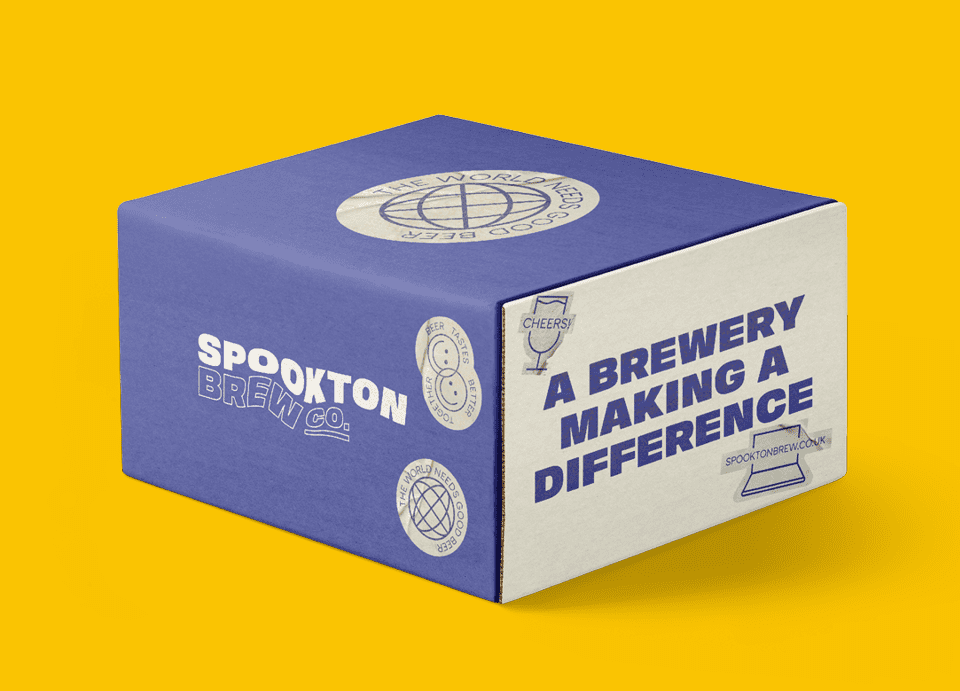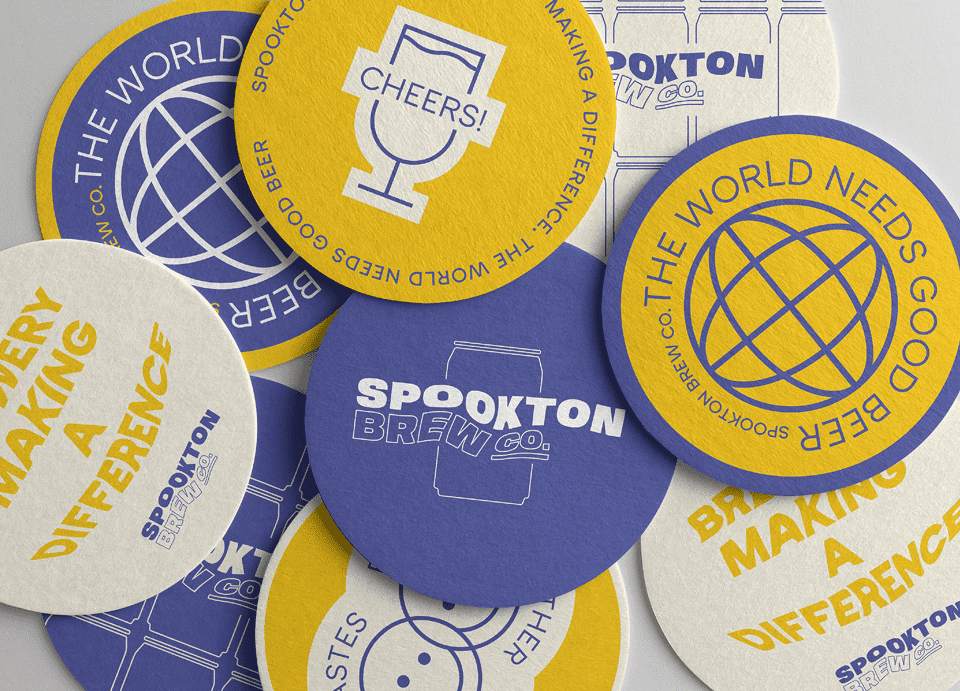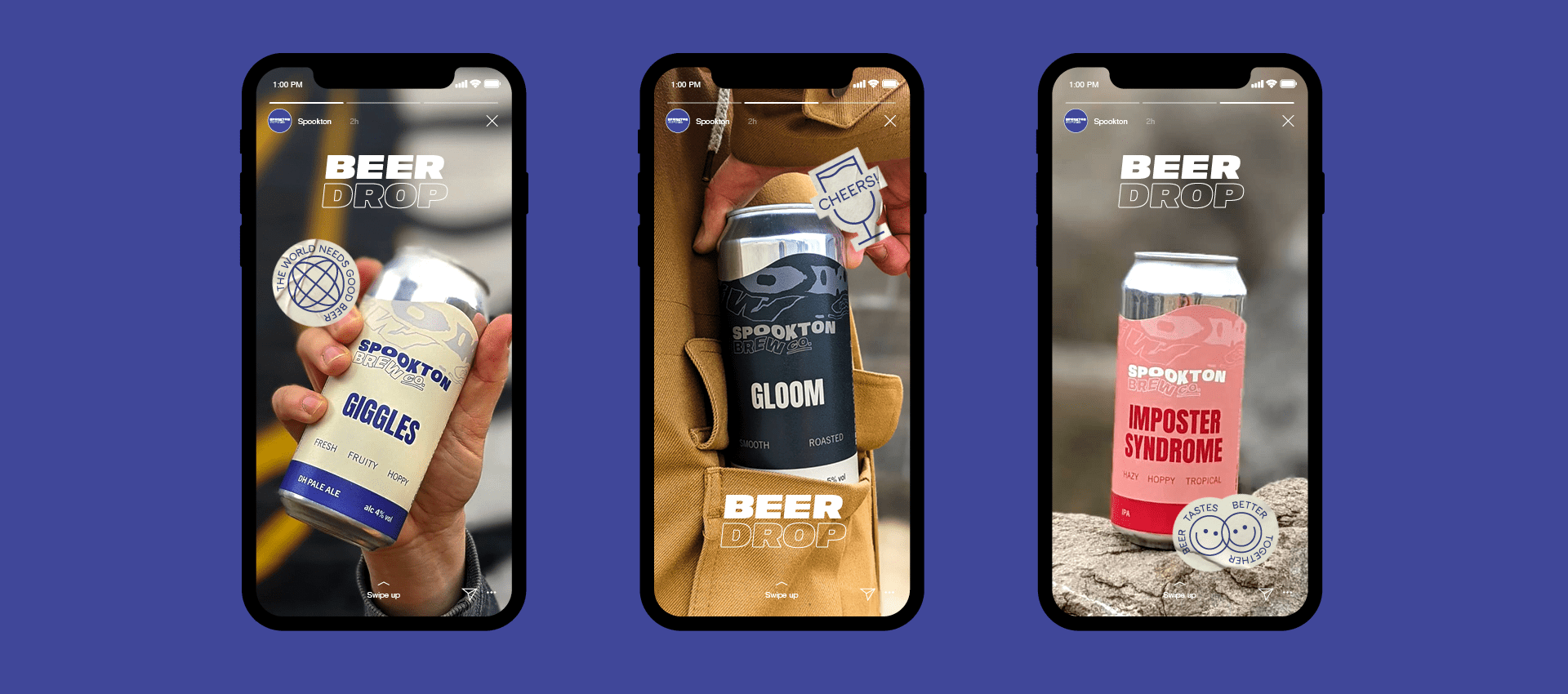 We translated the brand across merch items like T-shirts and beer matts to give Spookton an alternative revenue stream, aside from the beers.