Pro-Catch Boats
Branding for Pro-Catch fishing boats, a new series of small crew Bass fishing boats due to hit the UK in 2022.
We wanted to create a strong brand that was stylish, aspirational and clean. The aim was to produce a mark that would work as well on a T-shirt, keyring or jacket as it would on the boat hull itself. For inspiration, we look to brands like Patagonia, who produce fishing/exploration equipment, yet also appeal to an audience that maybe isn't directly interested in these things. We felt Pro-Catch needed a similar visual appeal.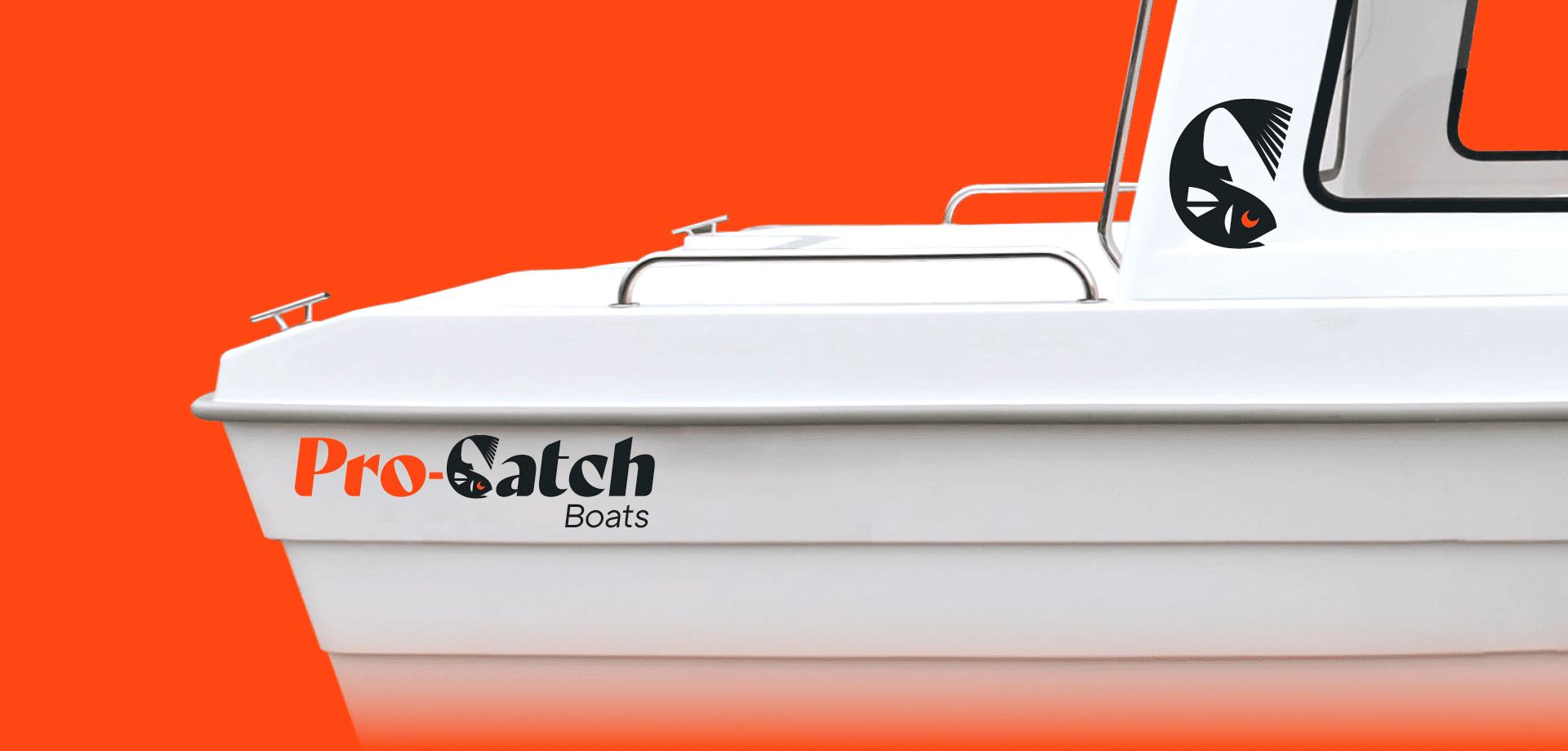 The brand needed to visually align with the fishing/outdoors market. Bold colours, clean typography and an inherently preditorial feel was key to the brand language.